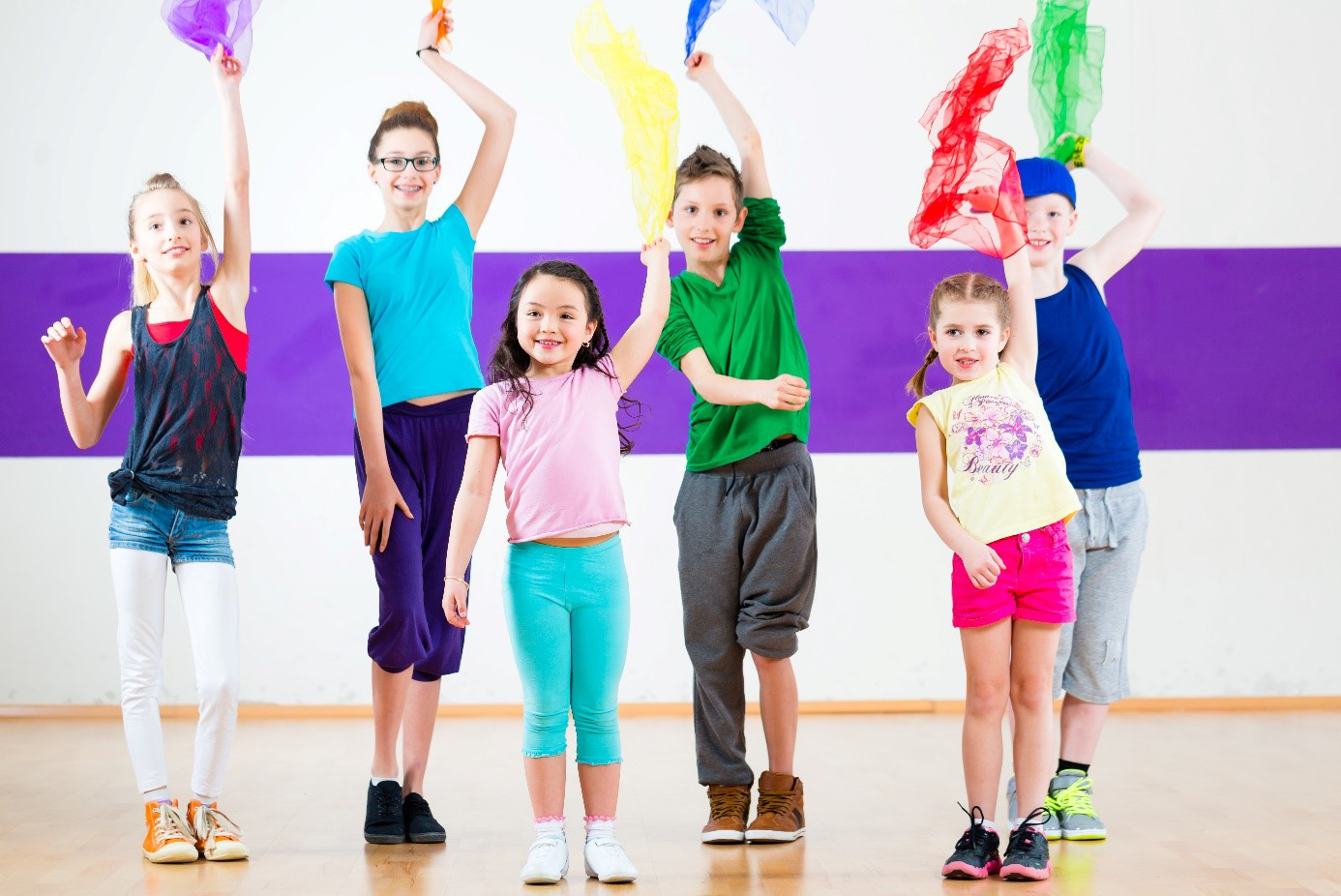 We offer Discover Dance because we want to teach our kids that physical fitness can be fun too!

Come discover dance and engage in a fun experience that can help improve physical fitness, coordinaton, balance, and even mental sharpness. Dancing in a positive, encouraging environment can help students develop a healthy sense of confidence and expression. Studies at Stanford University show that frequent dance makes us smarter by increasing cognitive acuity at all ages.

Who knew that something that is so much fun also has so many benefits!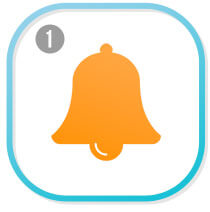 School is out!
Our teachers arrive before the students are released from their regular classes and will supervise as children make their way to class.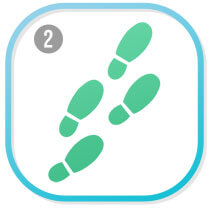 Classes are right on campus!
Classes are held in a designated classroom or MP room on campus, and start 10 minutes after the bell rings. Students are always supervised.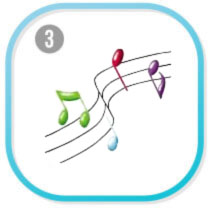 All supplies are provided!
Classes are 60 minutes, and are typically held in 7-8 week sessions. All supplies are provided.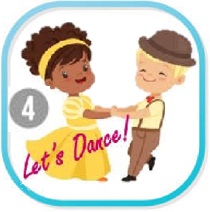 A new project every week!
Classes never repeat, and we tackle different strategies each week! Classes run consistently all year; typically 4 sessions.
Six things

you may not know about Discover Dance:
We are a local small business, proudly owned and operated by a Sacramento mom of three. When you call us, you will speak to a real, attentive, and helpful person - no robots!
All of our instructors are fingerprinted and cleared through the CA Department of Justice. A combination of artists and future teachers, all of our instructors go through a comprehensive training program prior to teaching.
Your child can attend class after class, or session after session without any repeats. In fact, your child can attend K - 5th grade without repeating a single project!
Your child's safety is of the utmost importance. That's why we go the extra mile to call a guardian's cell phone to verify every class absence, to ensure they are exactly where they need to be!
We know every proud parent or grandparent can't always come for pickup to see what your child achieved during class. That's why our instructors take photos and videos in every class and send you a link to view photos in an online gallery!
We strongly believe the creative process is a fundamental part of development. Setting your child up for future success is what drives us and why we get up in the morning!
Frequently Asked
Questions
What ages/grades do you accept?
We teach art to students K-12 in our after-school programs. Although, the majority of schools we offer classes to are elementary grades: K-6.

Do you combine age groups?
We prefer to separate the grades K-2 and 3-6 into two classes so that all of the students are challenged at the appropriate level. Depending on enrollment we may have one class with all of the students- because our student to teacher ratio is low; we are able to guarantee that our younger and beginner students get extra attention and our older and advanced students are given additional challenges.

Does my child need to bring anything?
No, Discover Dance provides all props/dance supplies needed. It is preferred that on the day of your child's class they wear appropriate clothing for movement. You may wish to purchase dance shoes, but that is optional and not required.

How do I register for Discover Dance Class?
Register now on this website - click on the Register Now button at the top of the page. You can use this account to register for additional classes this school year as well!
Call: 916-419-7644 and register over the phone.
Fax your registration form to 866-665-4845.
You will always receive an email confirmation when you register for a Discover Dance class.

Can my child go directly to the Discover Dance class when school is dismissed?
Yes, there will always be a Discover Dance instructor at the class location to supervise the students.

After Discover Dance class, do I need to pick up my child from the Discover Dance classroom?
In order to ensure the safety of your child, we are requesting that all parents that pick up from class come directly to the Discover Dance classroom and sign them out.
If you indicate "After school care" or "Walk Home" during the registration process, the Discover Dance instructor will follow those instructions.
If you would like to give permission for your child's instructor to release your child to meet you at the front of the school, please make a request in writing by mail, fax, or email.
Email: [email protected]
Fax: 866-665-4845

I want to enroll my child, but did not get a flyer. What do I do?
All classes for the entire school year are listed on this website, or you can pick one up at your school's front office. If you have further questions, you can always call 916-419-7644.

How many children do you accept in your class?
We limit our classes to 15 students, to ensure every child receives enough encouragement and attention.
Can you pick my child up at his/her classroom?
We do pick up our Kindergarten students from their classrooms on the first day of a session or a kinder from after-school care, if it is indicated on the flyer. We will ensure that all children make it to the Discover Dance classroom before the class starts. If you are worried about your child finding the classroom, instruct them to go to the front office and they will help direct him/her to the class.

Who are your teachers?
Discover Dance teachers are a combination of teaching artists and current or future teachers. All of our instructors go through comprehensive training on the Discover Dance teaching process. In addition, all of our instructors are fingerprinted and cleared through the CA Department of Justice.

Is every class or session different?
Yes, Discover Dance projects will never repeat.

What kind of projects will my child do?
Discover Dance is a physical education based creative-enrichment program designed to enhance motor skills and build each child's confidence. We will work with a variety of styles throughout the school year, cover all of the fundamentals of BLANK and BLANK, incorporate different styles, and touch on dance history and the work of our very own local artists. Each and every project is "kid tested" to ensure that all projects are fun and successful!

Is there a theme for each session?
No, within each session, students will explore a variety of cultures, styles, and language of the dance world. Projects used throughout the year will include fun appropriate music, dance props, group activities, and free thinking.

How does your program inspire creativity?
In each and every class, we brainstorm how students can add or change the choreography. Ensuring that they learn to take risks and think "outside the box."

What is your cancellation policy?
If you choose to cancel your registration on or after the session start date, a $25 cancellation fee will be collected. The $25 cancellation fee will be waived if you choose a gift credit in lieu of a refund.

What if my child is sick and misses a class?
In the event of your child becoming ill during the program, we will issue you a pro-rated gift credit of the program fee, less any discounts. To receive this credit, you must call to inform Dream Enrichment of the absence within 1 week and the max number of absences you can be credited for, within a school year, is 4.