Jr. Robotics
Jr. Robotics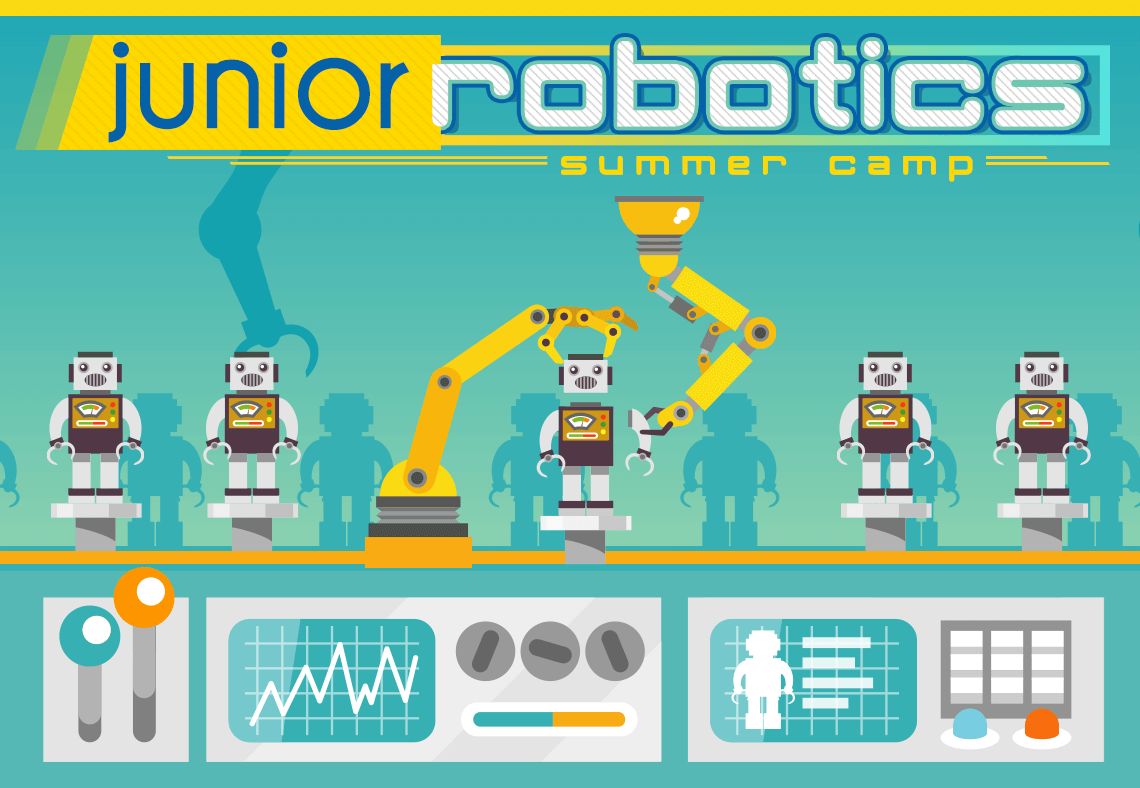 Shift your child's
love of LEGOs

to the next gear!
Campers will build and program LEGO robots to think, move, and react through a series of automation challenges. Campers use dedicated laptops and LEGO WEDO robotics kits to learn several aspects of engineering: automation, problem-solving, and programming. While LEGO robots remain at camp, photos of all robots and LEGO creations are presented at the end of the week, and project photos are sent home after camp.
LEGO lovers will love incorporating movement into their builds with elementary programming commands!
Camp Hours
9:00 AM - 2:00 PM
Age Requirements
Jr. Robotics Camp is open to children ages 7-12. Must be age 7 by June 1, 2019.
What to Bring
Dream Enrichment will provide all camp supplies. All you will need to pack is a water bottle, lunch, and a snack. We are a nut-free camp, so please keep this in mind when packing a lunch and snack. Thank you!
Camp Sneak Peeks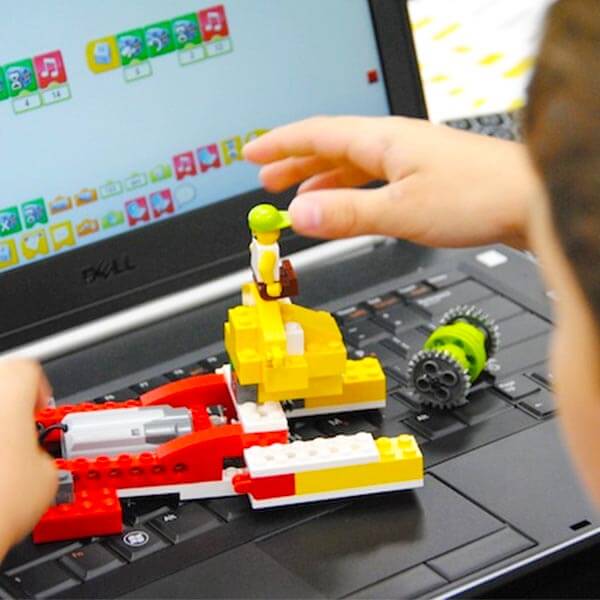 Programming
Patterns & Modeling
Projects taught at camp will present programming in an intuitive way – letting students bring their creations to life, while sharpening their pattern-recognition and modeling skills. The software also features a colorful drag-and-drop interface that is easy for students to use and understand.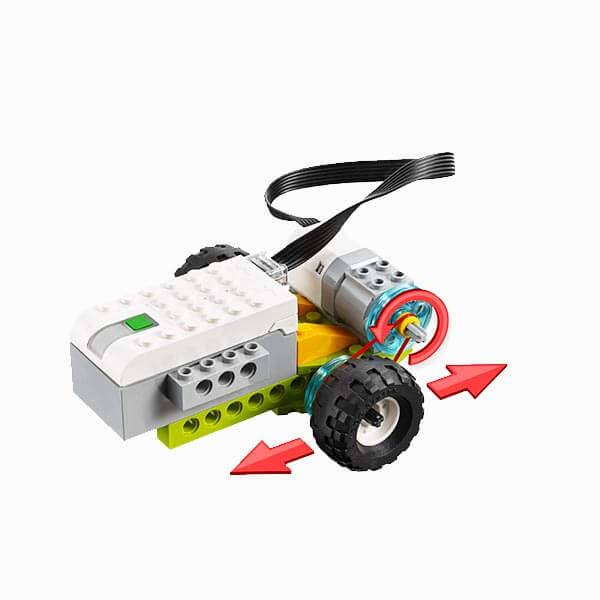 Programming
Motion
Using a Bluetooth enabled motor, campers will be able to program their creations to move forward, back, clockwise, and tilt. A motion sensor will also be used at camp as a range detector, changing what our build does, if an object is close or far away.
Multi-Camp Discounts
2 Camp Registrations/family:

$10/off
3 Camp Registrations/family:

$20/off
4 Camp Registrations/family:

$30/off
5 Camp Registrations/family:

$40/off
Above discounts are automatically calculated at checkout; no coupon code necessary.
Sample Camp Day Schedule
9:00am - Check-in
9:00am - Greeting, rules, & tablet set-up
9:30am - Build & Program a Glowing Snail
10:20am - Snack Break & Recess
10:30am - Build & Program a Cooling Fan
11:00am - Programmer's Field Notes
12:00pm - Lunch & Recess
12:30pm - Design, Build, & Program a Fishing Reel
1:50pm - Real Life Algorithms Game
2:00pm - Pick Up
This is our 3rd summer using Dream Enrichment Camps, and I am always so blown away!! My kids have done the Engineering, Firefly Art and HoneyCode camps in the past. This summer, my son will also try out the Stop Motion Animation camp. This is the first website I look at when planning our summer activities. They are professional, the teachers are exceptional, their customer service is outstanding.... but more than that, the content they cover at each camp is truly amazing! They connect with each child, and they understand the power of making learning FUN. I recommend these camps to other parents all the time. They are worth every penny!!
Ready to register?
To register, click
here
to return to the Camp Schedule for your area.
Proudly Celebrating 14 Years of Excellence
Firmly committed to STEAM-enriched education - long before it was cool!