Firefly Art Camp
Firefly Art Camp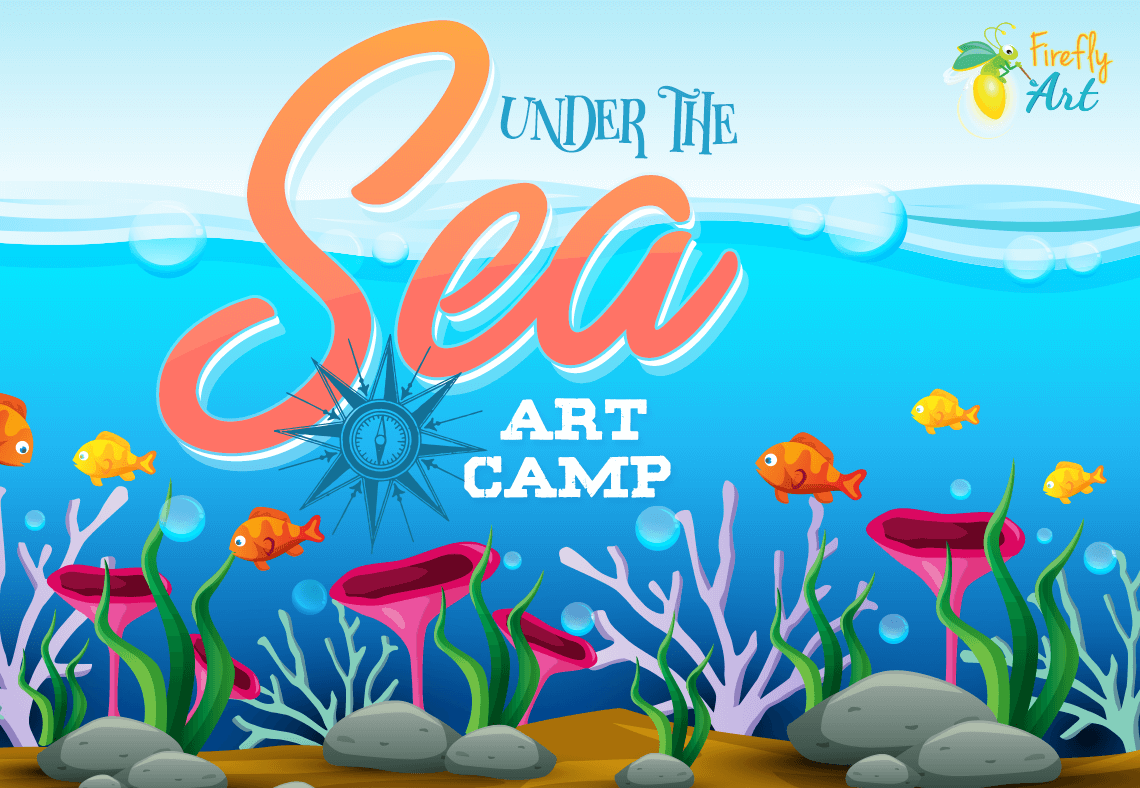 Get ready to explore a
whole new world

under the sea!
Join us as we follow mermaids down into the blue depths, reveal the playfulness of seahorses and discover the incredible wonder of Narwhals. Campers need only bring a lunch (nut-free); we will supply the rest! From sea turtles to blowfish, we will capture the wonders of the ocean within our art masterpieces. Don't miss out on a variety of messy media: including paint and 3-D sculptures! Camp will finish with an invitation to our artist gallery, which showcases projects created during our week of camp.
This summer, the place to be is under the sea!
Camp Hours
9:00 AM - 2:00 PM
Age Requirements
Art Camp is open to children ages 5-12. Must be age 5 by June 1, 2019. In most cases, campers will be divided by age, into two groups: 5-7 & 8-12.
What to Bring
Dream Enrichment will provide all art-quality supplies. All you will need to pack is a water bottle, lunch, and a snack. We are a nut-free camp, so please keep this in mind when packing a lunch and snack. Thank you!
Camp Sneak Peeks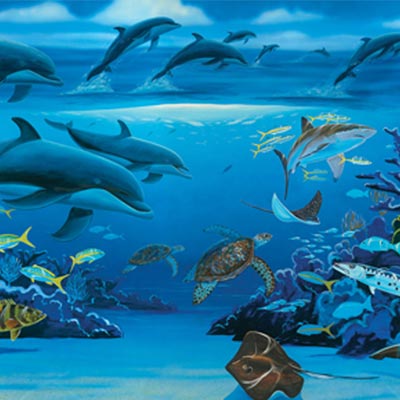 Robert
Wyland
During one of our art blocks we'll learn about world-renowned marine life artist, Robert Wyland. We'll then create a canvas board work of art depicting his unique style as an artist. We're excited to share with you that Wyland won't be the only famous artist style we'll explore at camp!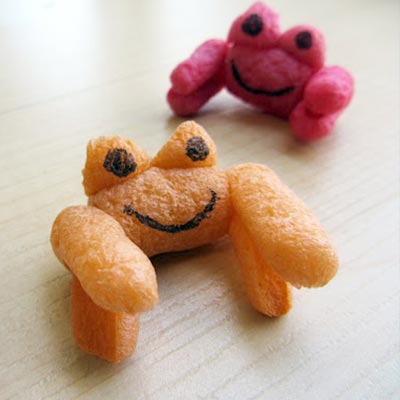 Foam
Crabs
Each day of camp we have at least one manipulative art project that exercises our campers' fine motor skills. This helps our campers develop better control and steadiness while using art materials. Tiny foam crabs and molding workable clay are just some examples of the fine-motor building art project we'll complete at camp.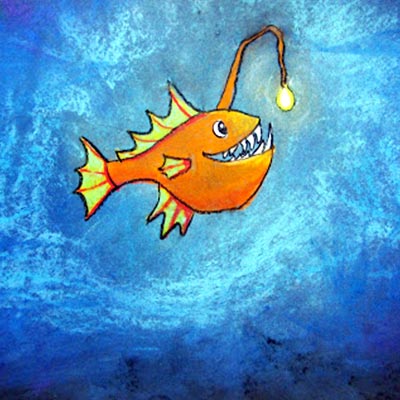 Depicting
Light

in Art

One of the art skills we'll explore at camp is how an artist can produce a realistic sense of light when drawing. Here, for example, using light pigments on black paper depicts light illuminating outward and slowly dissolving into shadow.
Multi-Camp Discounts
2 Camp Registrations/family:

$10/off
3 Camp Registrations/family:

$20/off
4 Camp Registrations/family:

$30/off
5 Camp Registrations/family:

$40/off
Above discounts are automatically calculated at checkout; no coupon code necessary.
Sample Camp Day Schedule
9:00am - Check-in
9:00am - Messy Paint Workshop
9:30am - Art Vocabulary Lesson & Guided Art Project
10:20am - Snack Break & Recess
10:30am - Art Vocabulary Lesson & Guided Art Project
11:00am - Manipulative/Fine Motor Skills Art project
12:00pm - Lunch & Recess
12:30pm - Art History Lesson & Guided Art Project
1:50pm - Gallery Set Up
2:00pm - Pick Up
My daughter (almost 7) just attended a five day art camp, and it. Was. AWESOME! The instructors were friendly and fun, and the curriculum was outstanding. Quite honestly, I didn't think they would be able to keep my daughter's attention for 5 hours a day for five straight days doing art, but they did. The projects were varied, interesting, and very entertaining to make, and the final pieces- showcased at an "art gallery" the last day- were adorable. One of the best things was that they got to do a bunch of messy art (like paper mache), and the mess was theirs to clean up. The directors tell you to send you camper in clothing that can get messy, and there are daily emails informing parents of the day's happenings and other tidbits, such as which artist they studied, etc. Firefly art is simply fabulous.
Ready to register?
To register, click
here
to return to the Camp Schedule for your area.
Proudly Celebrating 14 Years of Excellence
Firmly committed to STEAM-enriched education - long before it was cool!