Van Gogh-ing Back in Art History!
Firefly Art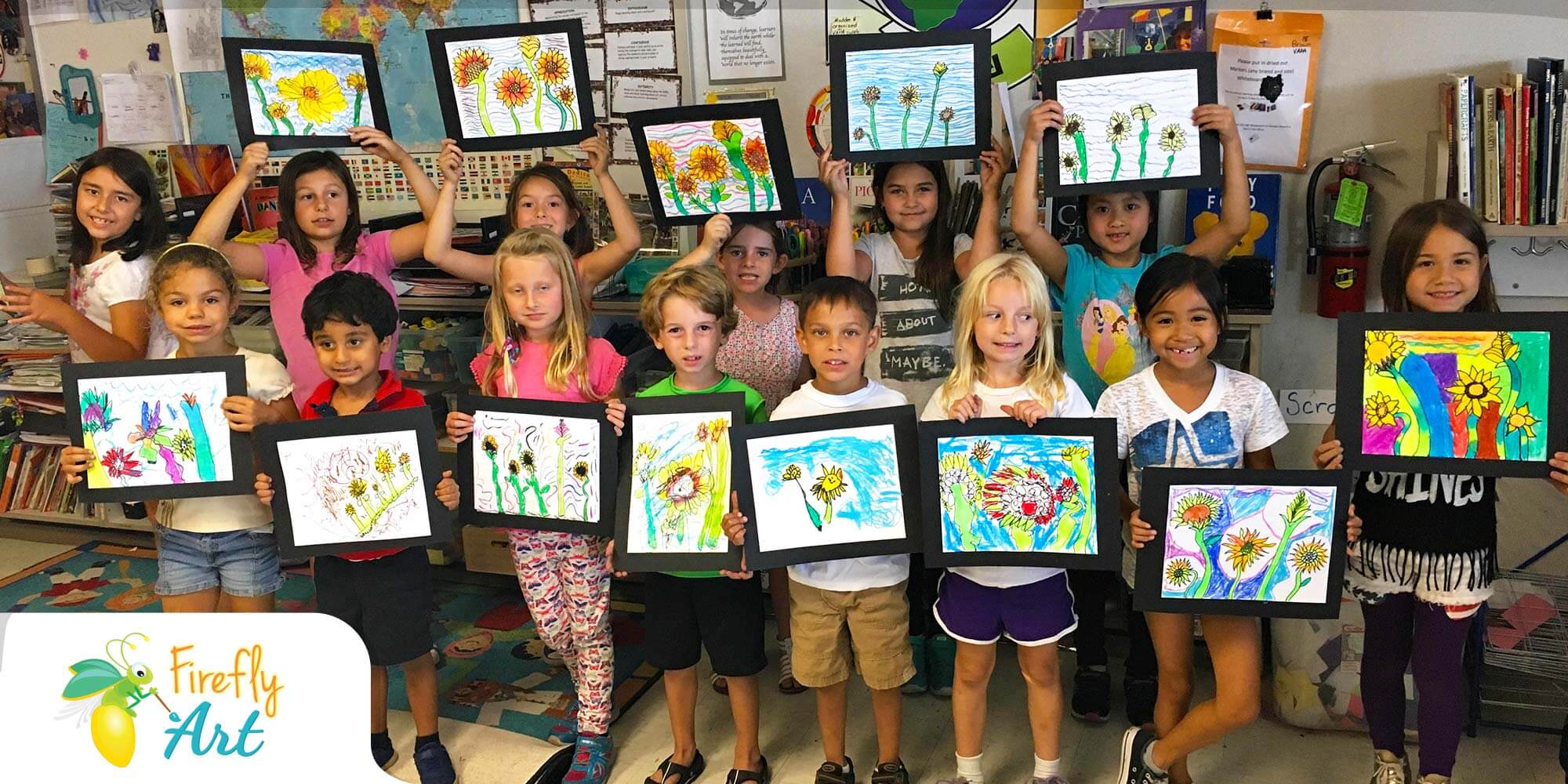 We brushed up on our art history this week by drawing Van Gogh Sunflowers! This week was especially fun because we got to learn about the famous artist Van Gogh, while recreating his sunflower masterpiece! This art history project used oil pastels.
We created our sunflowers while learning about style and expression. Even though we used a famous painting for this week's inspiration, we didn't shy away from adding our own personal touches!
This project included:
Imagining why Van Gogh painted sunflowers the way he did
Recreating Van Gogh's vivid brush strokes through oil pastel
Creating details using oil pastels
Family Activity:
Want to dig deeper into Van Gogh?
Click here to read all about his life and artworks together!
Thanks for coming by! We loved growing our art history knowledge. Stay tuned for next week's transition from Van Gogh-ing back in time to spreading our art wings!
From the Firefly Art Team to you – Keep Dreaming!
1820 Tribute Road, Suite F, Sacramento, CA 95815
916-419-7644
[email protected]
Join the club!
Join our VIP (Very Important Parent) Club! Be the first to find out about upcoming classes, specials, and discounts.