Firefly Art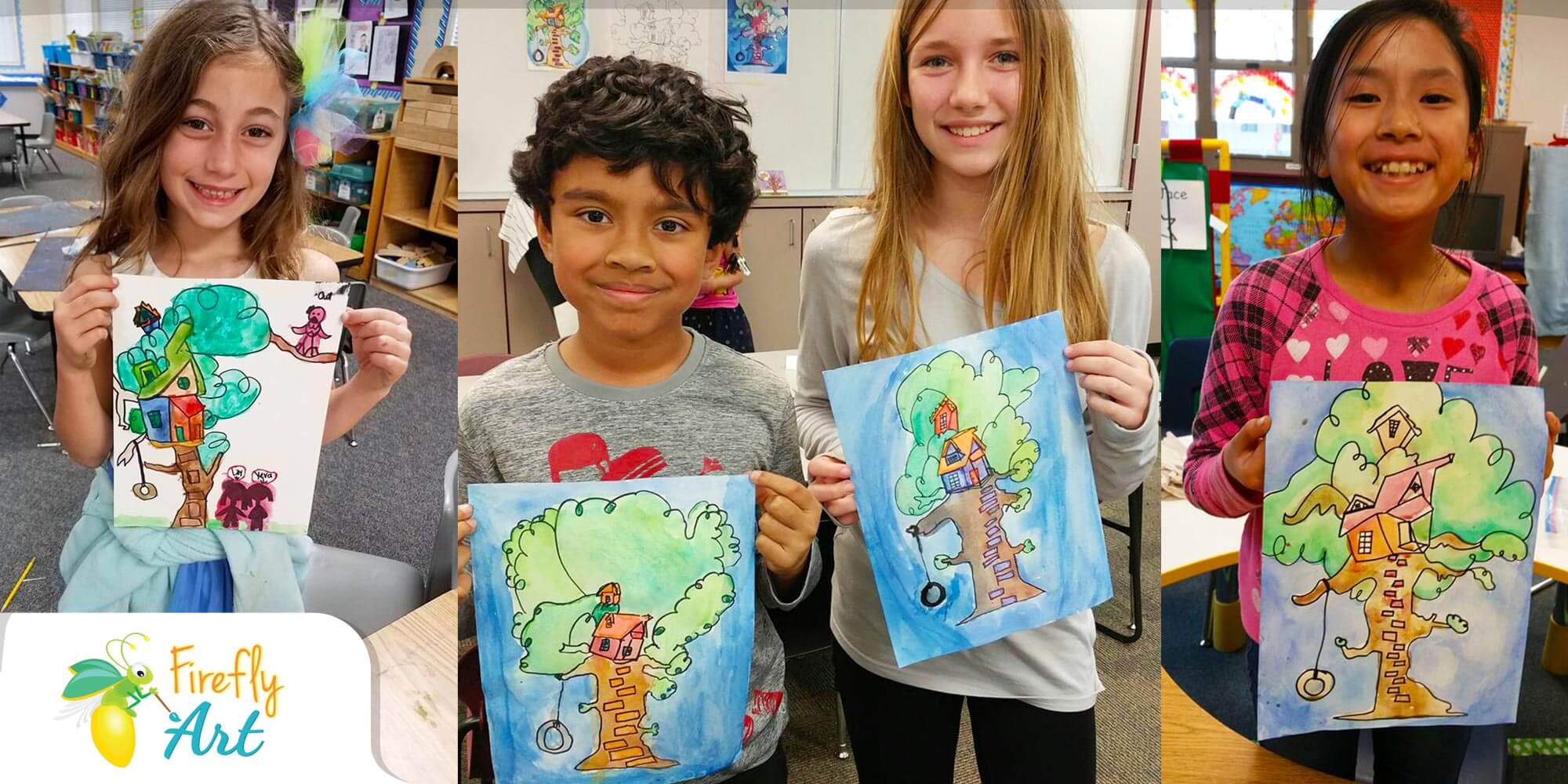 This week we talked about film editing and music as other forms of Art. This week we featured two local artists: film editor Julian Ramirez and the Sacramento band, The Hoots.
How are these two local artists connected? Well, Julian is the film editor for Hoot Headquarters! Hoot Headquarters is a children's show centers around an owl puppet, named Oliver who lives in a treehouse. Today we drew our own version of Oliver's treehouse!

We are so excited to bring some new and different art forms to our classes for our students to explore. We showed brief clips of Hoot Headquarters and played music by the Hoots during coloring!
More Information on Juan Ramirez, Film Editor:

Julian Ramirez is a video editor from Sacramento, California. He currently works as the sole video editor at Students First, a national education reform non‐profit based in Sacramento, California. Here, he has excelled in mastering his craft of editing and strengthened his skill sets as a motion graphics artist, director, and writer. Julian spends most of his time working on projects that help educate, uplift and empower parents, children, and his local community.

See more of his work at: www.julianedits.com

More Information on the Hoots: The Hoots are a band from Sacramento, California. They write and perform original music for the young hearted. Their sound is fun and whimsical, and their songs include lessons that never speak down to the audience, but that listeners of all ages appreciate and enjoy. The Hoots have sold thousands of albums and have received international acclaim, receiving numerous accolades including a prestigious Parent's Choice Award. For friends of The Hoots who are interested, we'll be doing a giveaway on Facebook this week if you'd like to win a copy of their CD!

See episodes of Hoot Headquarters at www.hootquarters.com

Feeling Famous? Take a picture of your child with their drawing this week send it to us by replying to this email. You could be featured on the website and Instagram of Hoots Headquarters!
From the Firefly Art Team to you – Keep Dreaming!
1820 Tribute Road, Suite F, Sacramento, CA 95815
916-419-7644
[email protected]

Picture Disclaimer: Any photos shown in this blog post are from recent classes in the greater Sacramento area. Photo locations will vary each week.
Join the club!
Join our VIP (Very Important Parent) Club! Be the first to find out about upcoming classes, specials, and discounts.