Local Artist Spotlight - Taking the Scenic Route!
Firefly Art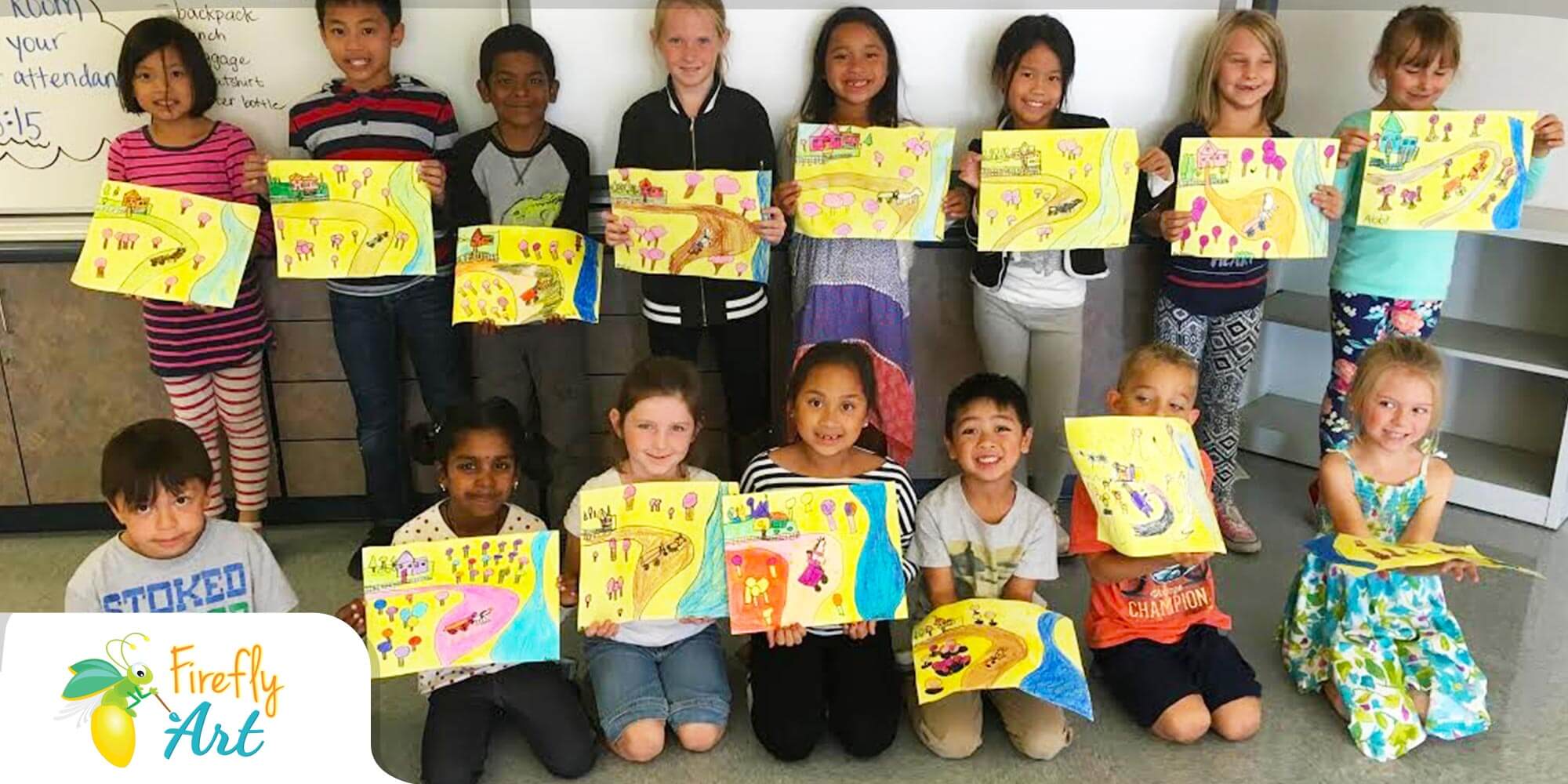 We took this week's project to Folsom, California by featuring the local artist, Stephen Ward!
This week we explored the artwork of Stephen Ward. We recreated a piece from his Happy Series, "Happy? Yes!" This project used a technique called Watercolor Resist. Using crayons as a base, color jumped off the page when liquid water color was layered on top with foam brushes to bring our scenery alive! Making this water color our own was a blast!
This project included:
Recreating Stephen Ward's bold, expressive color combinations
Discussing how to create a landscape that shows the illusion of space
Working with liquid water color to make our color choices pop
Family Activity:
Want to bring Folsom art to you? Click here to learn more about Stephen Ward!
Thanks for checking out this local artist! We loved the color point of view of Stephen Ward. Stay tuned for next week's transformation from taking a country scenic route to cruising beach side!
From the Firefly Art Team to you – Keep Dreaming!
1820 Tribute Road, Suite F, Sacramento, CA 95815
916-419-7644
[email protected]

Picture Disclaimer: Any photos shown in this blog post are from recent classes in the greater Sacramento area. Photo locations will vary each week.
Join the club!
Join our VIP (Very Important Parent) Club! Be the first to find out about upcoming classes, specials, and discounts.