Firefly Art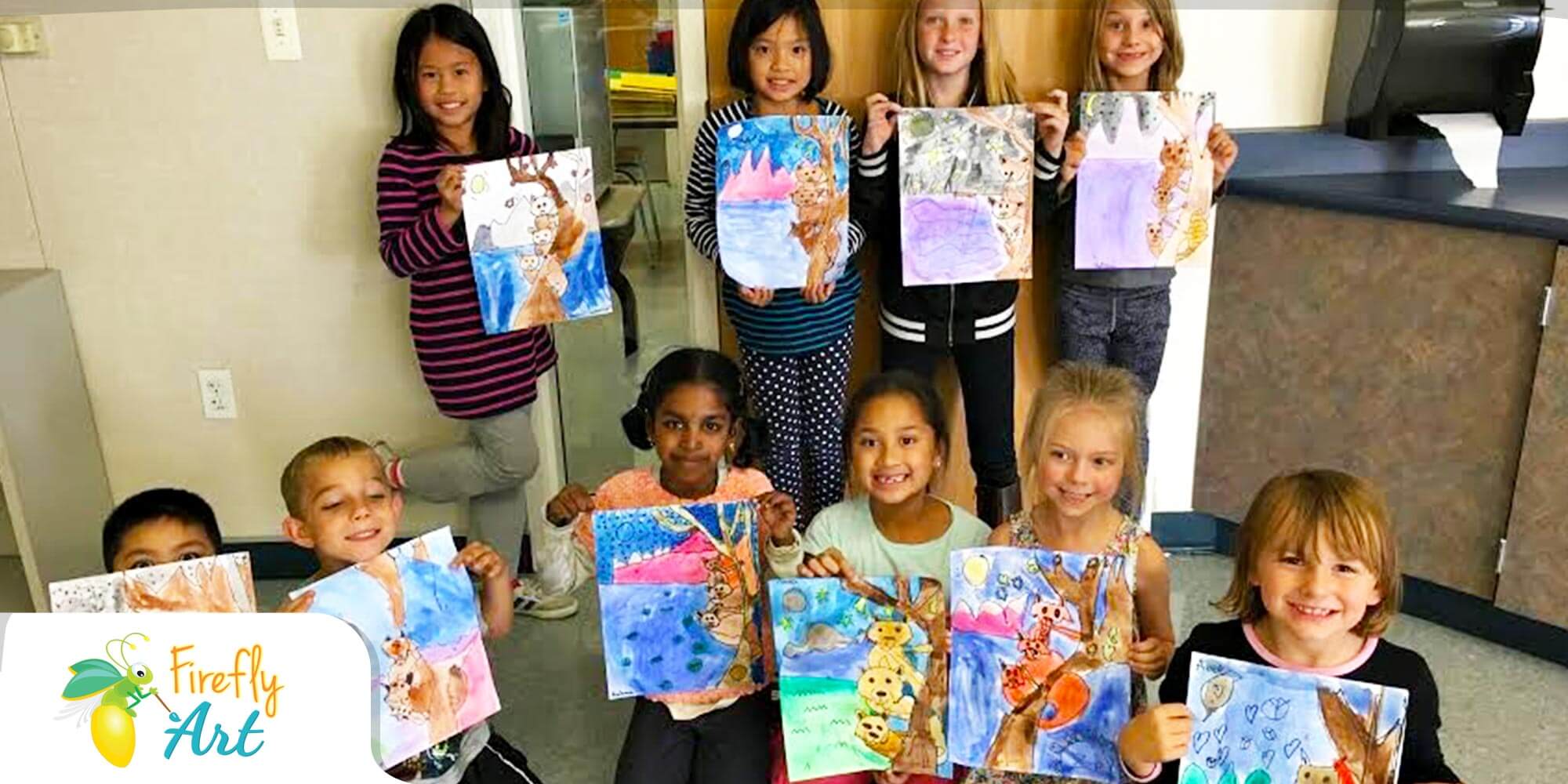 This week we took to the great outdoors and drew a stack of Raccoons! We used watercolor discs and paint brushes to bring this furry trio of friends to life.
We explored repetition and rhythm, giving our works of art a combination of visual elements that created a pleasing effect with watercolor.
This project included:
Brainstorming what relation the raccoons had to one another
Exploring how the repetition and rhythm of shapes helps us achieve this week's furry friend masterpiece
Collaborating what environment this trio is wondering through to create a completed image. A forest? A neighborhood tree?
Thanks for stopping by this week! We would love to see you soon!
From the Firefly Art Team to you – Keep Dreaming!
1820 Tribute Road, Suite F, Sacramento, CA 95815
916-419-7644
[email protected]

Picture Disclaimer: Any photos shown in this blog post are from recent classes in the greater Sacramento area. Photo locations will vary each week.
Join the club!
Join our VIP (Very Important Parent) Club! Be the first to find out about upcoming classes, specials, and discounts.