Firefly Art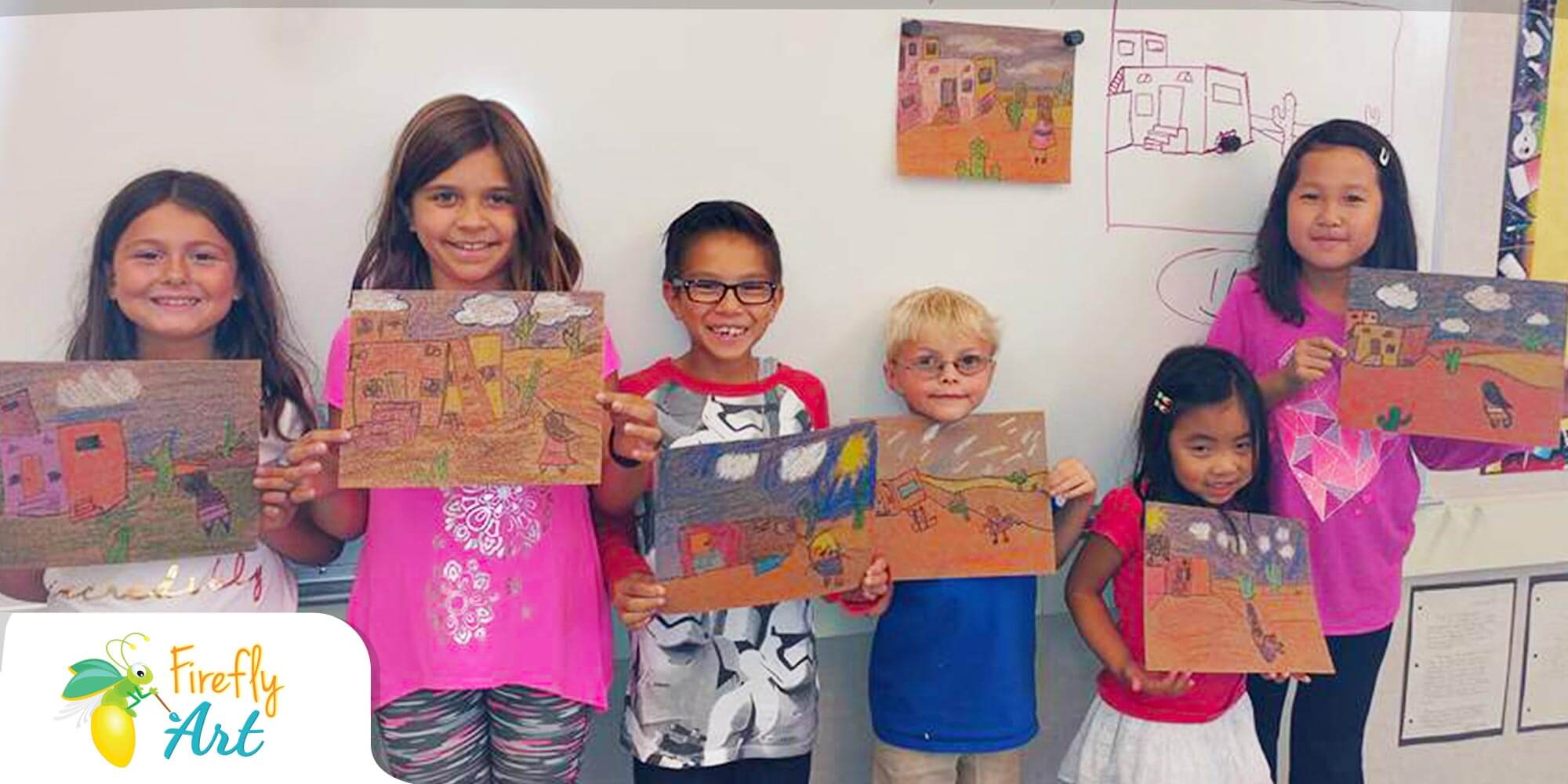 This week we drew a desert scene on sandpaper! We drew a pueblo in the desert using crayons on sandpaper to add texture to our projects. We expanded on last week's project techniques using new mediums.
While we dug into the sand, we explored atmospheric perspective, coloring some objects harder and shading some objects softer. We discussed how coloring darker or brighter will make objects appear closer, and coloring softer or lighter will make objects appear farther in the distance.
This project included:
Brainstorming what the weather is like in our picture.
Exploring how the sandpaper texture changes our medium.
Collaborating how different shading techniques can create atmospheric perspective.
Family Activity:
Want to learn more about pueblo Indians?
Click here to learn about pueblo Indians, where they lived, how they dressed, and more!
Thanks for stopping by this week! We would love to see you soon!
From the Firefly Art Team to you – Keep Dreaming!
1820 Tribute Road, Suite F, Sacramento, CA 95815
916-419-7644
[email protected]

Picture Disclaimer: Any photos shown in this blog post are from recent classes in the greater Sacramento area. Photo locations will vary each week.
Join the club!
Join our VIP (Very Important Parent) Club! Be the first to find out about upcoming classes, specials, and discounts.