Firefly Art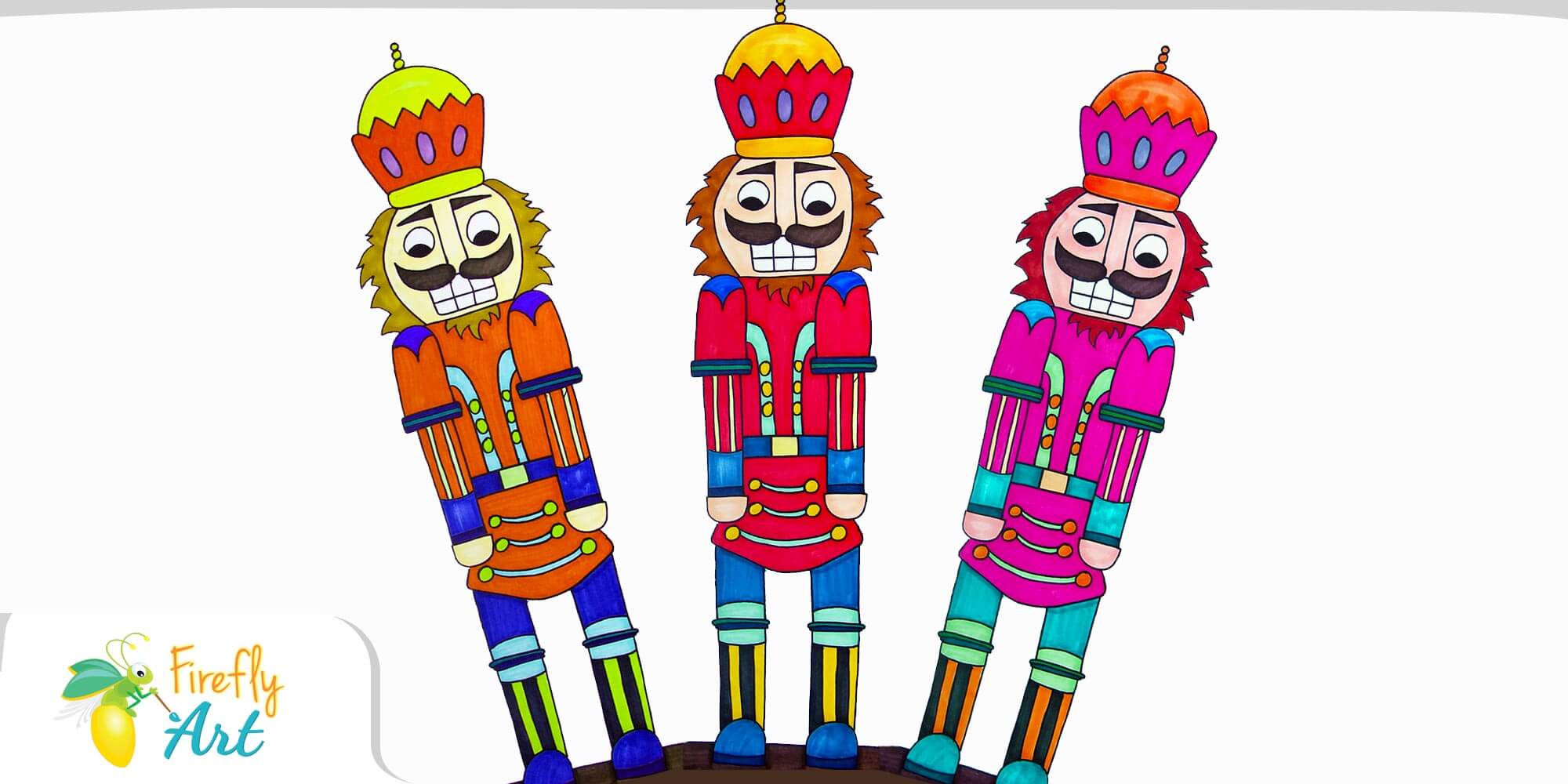 This week, we got festive by drawing a Nutcracker! Drawing on long-format paper, we used twin-tip markers and Prismacolor Art Stix to enhance the long, colorful shape of a nutcracker.
We discussed symmetry and exaggeration as we designed our nutcrackers.
This project included:
Brainstorming what details will be on our nutcrackers
Exploring how to draw a symmetric image on long-format paper
Getting creative by using bight pops of color to exaggerate our nutcracker's appearance
Thanks for stopping by this week! We would love to see you soon!
From the Firefly Art Team to you – Keep Dreaming!
1820 Tribute Road, Suite F, Sacramento, CA 95815
916-419-7644
[email protected]

Picture Disclaimer: Any photos shown in this blog post are from recent classes in the greater Sacramento area. Photo locations will vary each week.
Join the club!
Join our VIP (Very Important Parent) Club! Be the first to find out about upcoming classes, specials, and discounts.