Firefly Art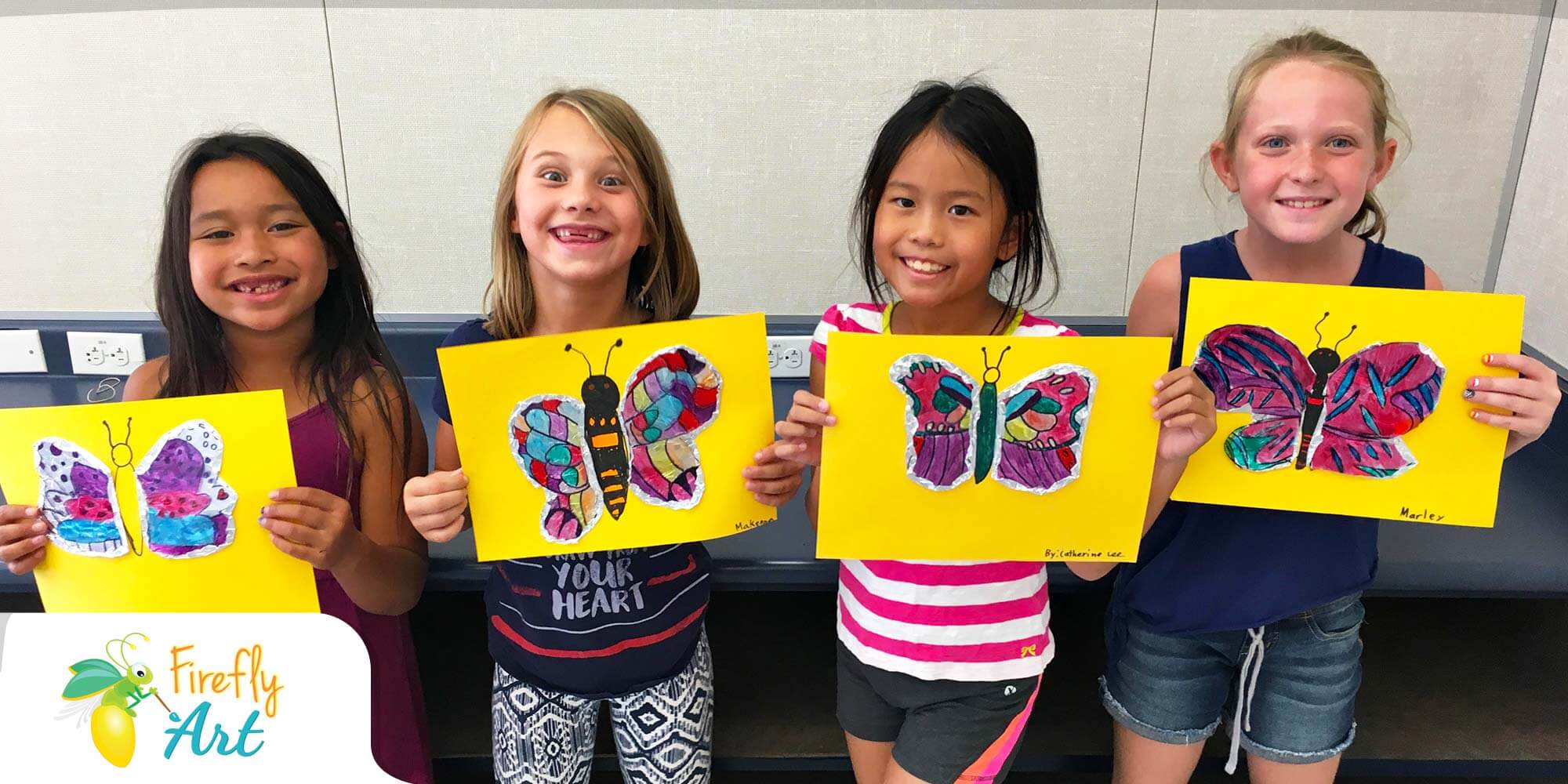 We took this week's project sky high by creating a mixed media Foil Butterfly!
This week we expanded upon our drawing skill and added new mediums to the mix. This project used foil, transparency paper, and construction paper. We drew a butterfly on transparency, molded wings out of aluminum foil, then worked the martials together to create one beautiful piece. Just as a caterpillar transforms into a butterfly, we transformed our art skills by learning about collage and mixed media!
This project included:
Imagining what colors our butterflies could be
Creating our focal point- a butterfly
Collaging three different materials
Family Activity:
Want to spread your art wings? Click here to watch a fun YouTube video about butterflies together!
Thanks for flying by! We loved spreading our art wings. Stay tuned for next week's transformation from mixed media butterflies to our local artist spotlight!
From the Firefly Art Team to you – Keep Dreaming!
1820 Tribute Road, Suite F, Sacramento, CA 95815
916-419-7644
[email protected]

Picture Disclaimer: Any photos shown in this blog post are from recent classes in the greater Sacramento area. Photo locations will vary each week.
Join the club!
Join our VIP (Very Important Parent) Club! Be the first to find out about upcoming classes, specials, and discounts.