Firefly Art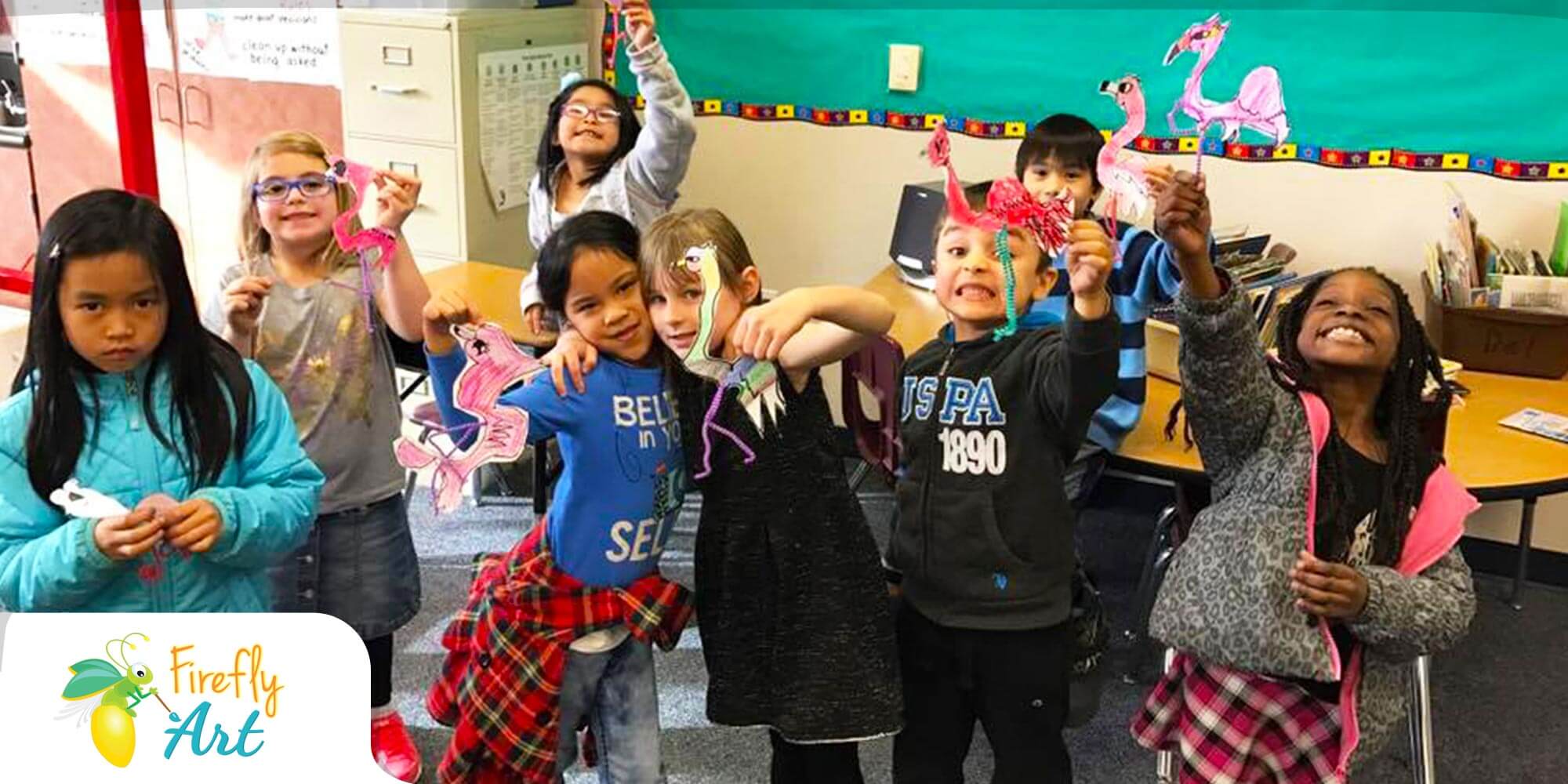 Did you know that the color of Flamingo feathers are a result of their diet? Pigments in their food (called carotenoids) are responsible those reds and pinks. They must eat things like shrimps, algae, or crustaceans in order to be pink!
This week we made a sassy pink flamingo using striped pipe-cleaners for legs. This was a fun and different mixed media project that incorporated drawing, cutting, paper punching and coloring. We learned how to combine materials in order to make a complete work representing an animal.

Be sure to join us next week where we get to test our Ninja skills!


From the Firefly Art Team to you – Keep Dreaming!
1820 Tribute Road, Suite F, Sacramento, CA 95815
916-419-7644
[email protected]

Picture Disclaimer: Any photos shown in this blog post are from recent classes in the greater Sacramento area. Photo locations will vary each week.
Join the club!
Join our VIP (Very Important Parent) Club! Be the first to find out about upcoming classes, specials, and discounts.