Firefly Art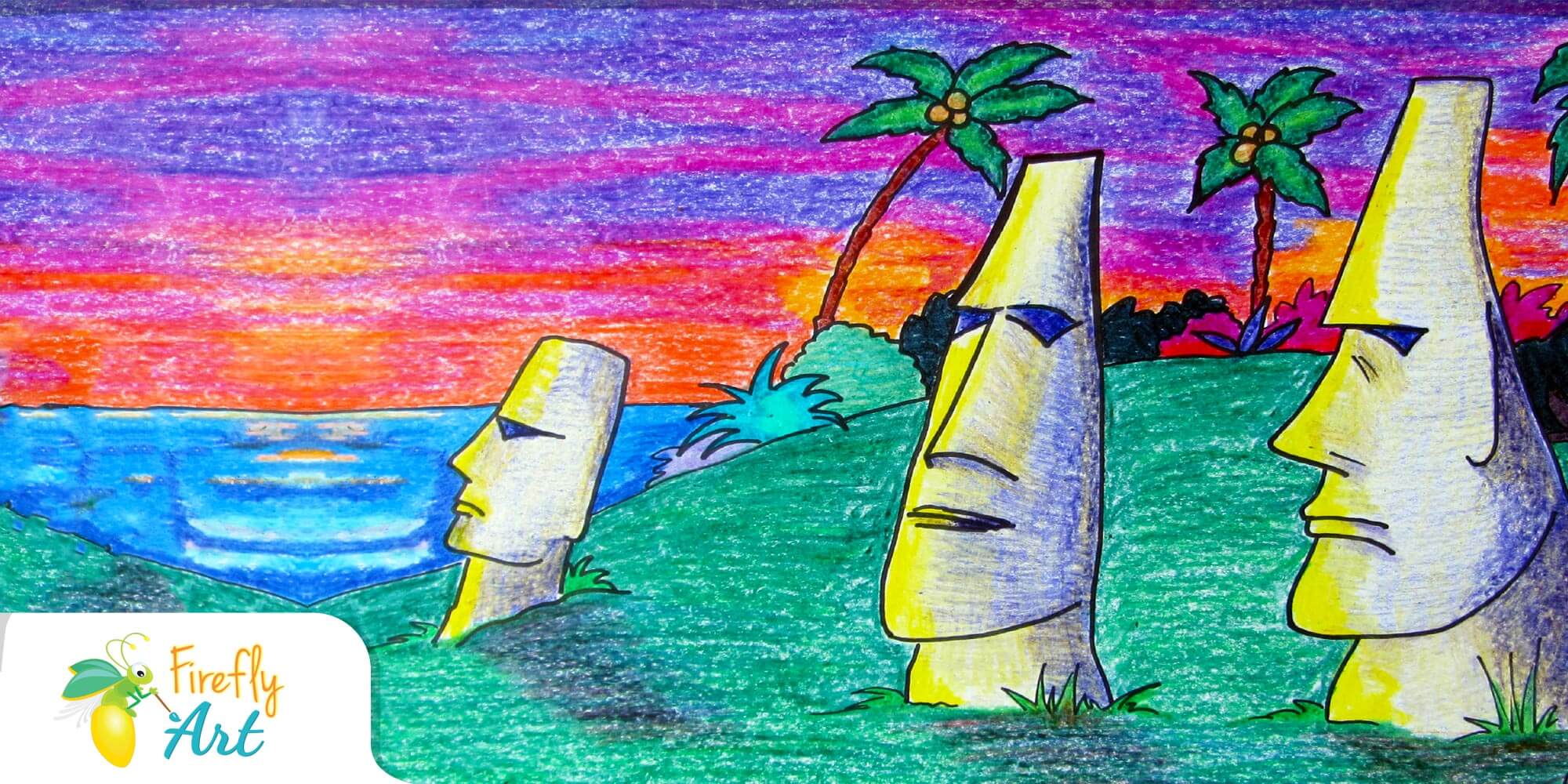 This week's project took us to the beach with a drawing of Easter Island! We used soft pastels and tissue paper to create a gentle and gradual transition from one color to the other. We discussed blending and highlighting as we brought our masterpieces to life!
This project included:
Brainstorming what facial expressions our statues had
Discussing techniques on blending and highlighting
Creating unique works of art that were saturated in gentle pops of color
Thanks for stopping by this week! We would love to see you soon!
From the Firefly Art Team to you – Keep Dreaming!
1820 Tribute Road, Suite F, Sacramento, CA 95815
916-419-7644
[email protected]

Picture Disclaimer: Any photos shown in this blog post are from recent classes in the greater Sacramento area. Photo locations will vary each week.
Join the club!
Join our VIP (Very Important Parent) Club! Be the first to find out about upcoming classes, specials, and discounts.