Firefly Art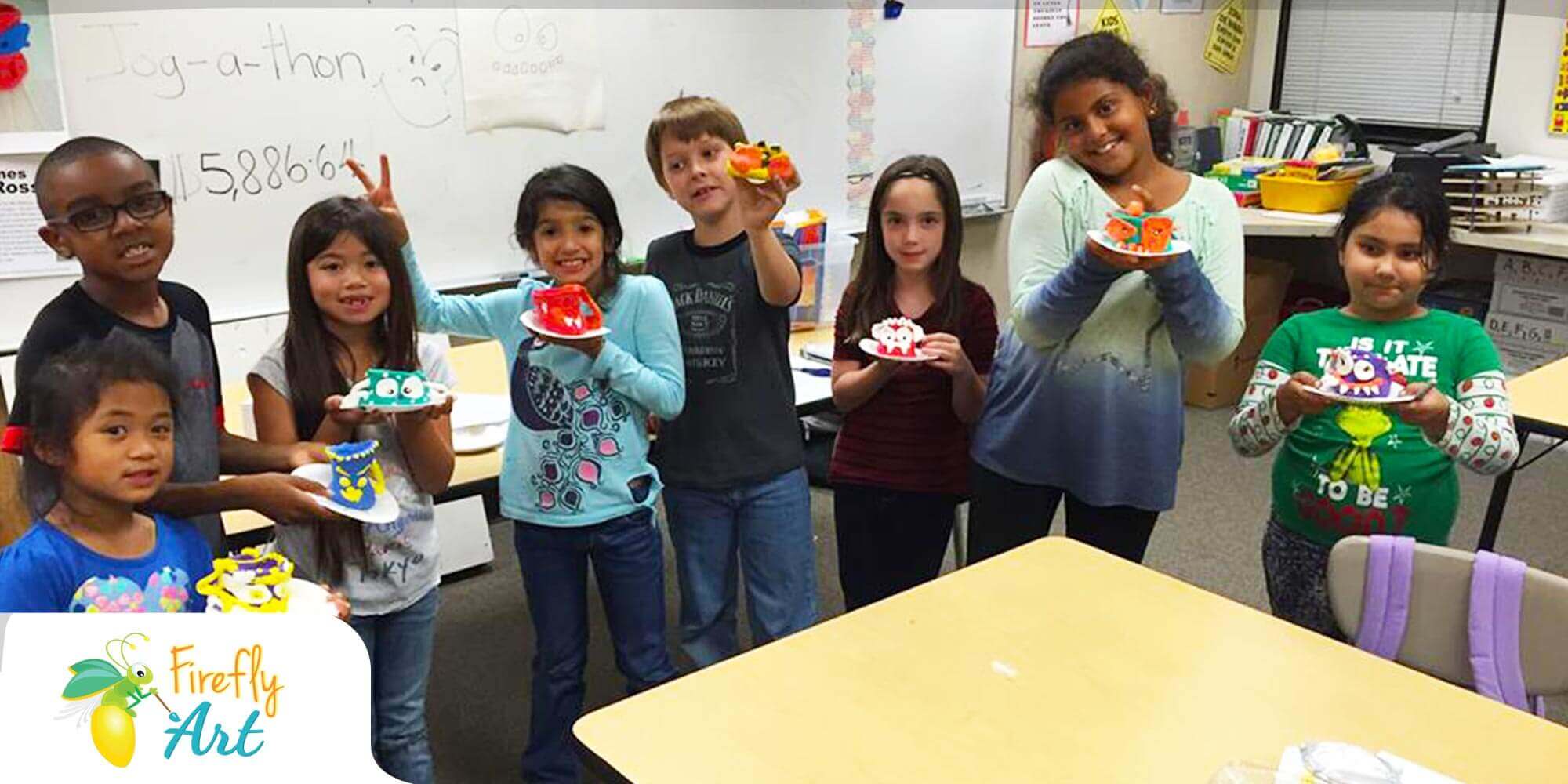 We took this week's project up north to Portland, Oregon for this session's local artist spotlight on James DeRosso! DeRosso is known for his work with clay; he has been making tiny creatures since he was small.
We recreated his works of art by making our very own Clay Monsters! Sculpting with colored clay, we made unique projects – no two were the same. We discussed what a kiln is as we explored this medium. Our monsters won't bite, but they do make fun pencil holders.
This project included:
Recreating James DeRosso's bold, colorful clay creations
Discussing how a kiln works
Working with clay to mold our very own creatures
Thanks for stopping by this week! We would love to see you soon!
From the Firefly Art Team to you – Keep Dreaming!
1820 Tribute Road, Suite F, Sacramento, CA 95815
916-419-7644
[email protected]

Picture Disclaimer: Any photos shown in this blog post are from recent classes in the greater Sacramento area. Photo locations will vary each week.
Join the club!
Join our VIP (Very Important Parent) Club! Be the first to find out about upcoming classes, specials, and discounts.