Early Engineers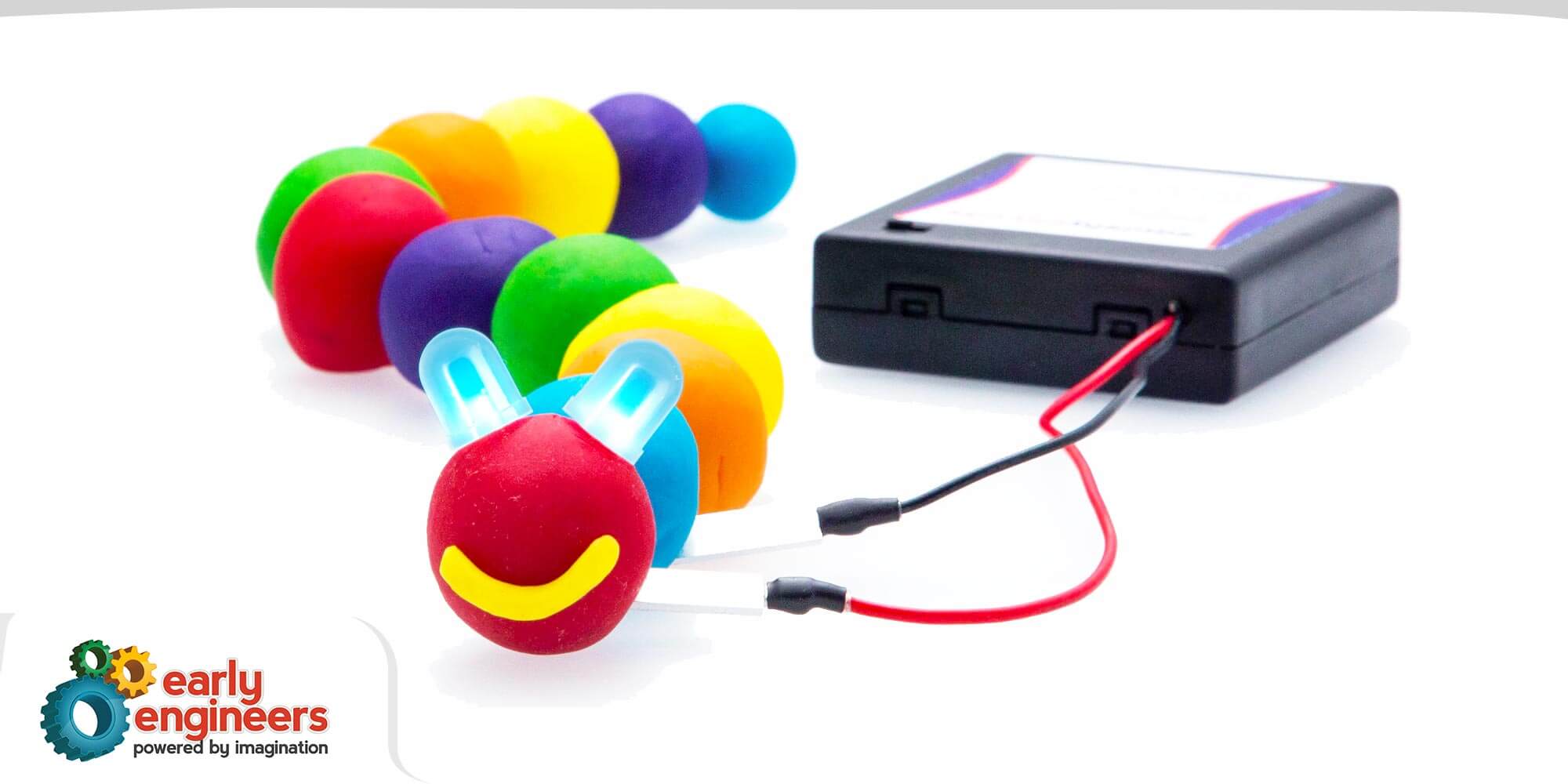 This week we molded a squishy circuit out of Play-Doh! This electrical engineering project explored the concepts of electricity and circuit building – a project outside of the norm!
We learned the difference between conductive, something that has properties to allow electricity to flow, and insulative, something that prevents electricity from flowing.
This project included:
Discussing electricity, circuit building, conductive, and insulative
Molding our very own squishy circuits
Watching our projects light up when we created functioning circuits
Thank you for building with us!
From the Early Engineers Team to you – Keep Dreaming!
1820 Tribute Road, Suite F, Sacramento, CA 95815
916-419-7644
[email protected]

Picture Disclaimer: Any photos shown in this blog post are from recent classes in the greater Sacramento area. Photo locations will vary each week.
Join the club!
Join our VIP (Very Important Parent) Club! Be the first to find out about upcoming classes, specials, and discounts.