It was anything but a chore!
Early Engineers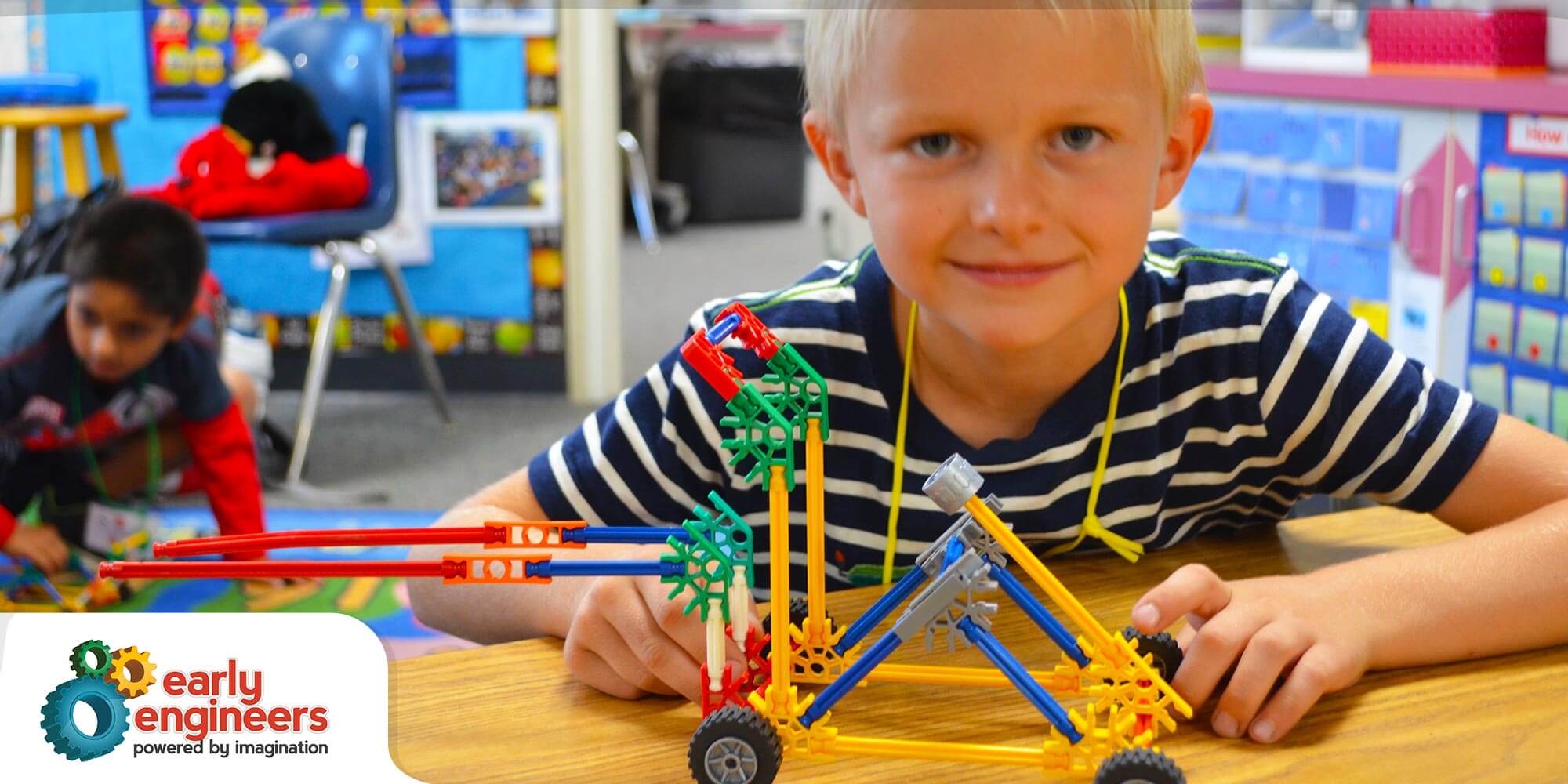 This week we used K'Nex to build lawn mowers! Our projects were anything but a chore! We had fun discussing propulsion and suction.
This project included:
Discussing how a lawn mower works and locating K'Nex pieces to build
Demonstrating propulsion and suction
Collaborating on features we could add to our lawn mowers
Family Activity
Pushing around the idea of an interactive game on propulsion? Learn an interactive science experiment by using a balloon, straw and string by clicking here!
Thank you for contributing to another fun week! Stay tuned for next week's transition from a K'Nex lawn mower to a hover jet!
From the Early Engineers Team to you – Keep Dreaming!
1820 Tribute Road, Suite F, Sacramento, CA 95815
916-419-7644
[email protected]

Picture Disclaimer: Any photos shown in this blog post are from recent classes in the greater Sacramento area. Photo locations will vary each week.
Join the club!
Join our VIP (Very Important Parent) Club! Be the first to find out about upcoming classes, specials, and discounts.