Early Engineers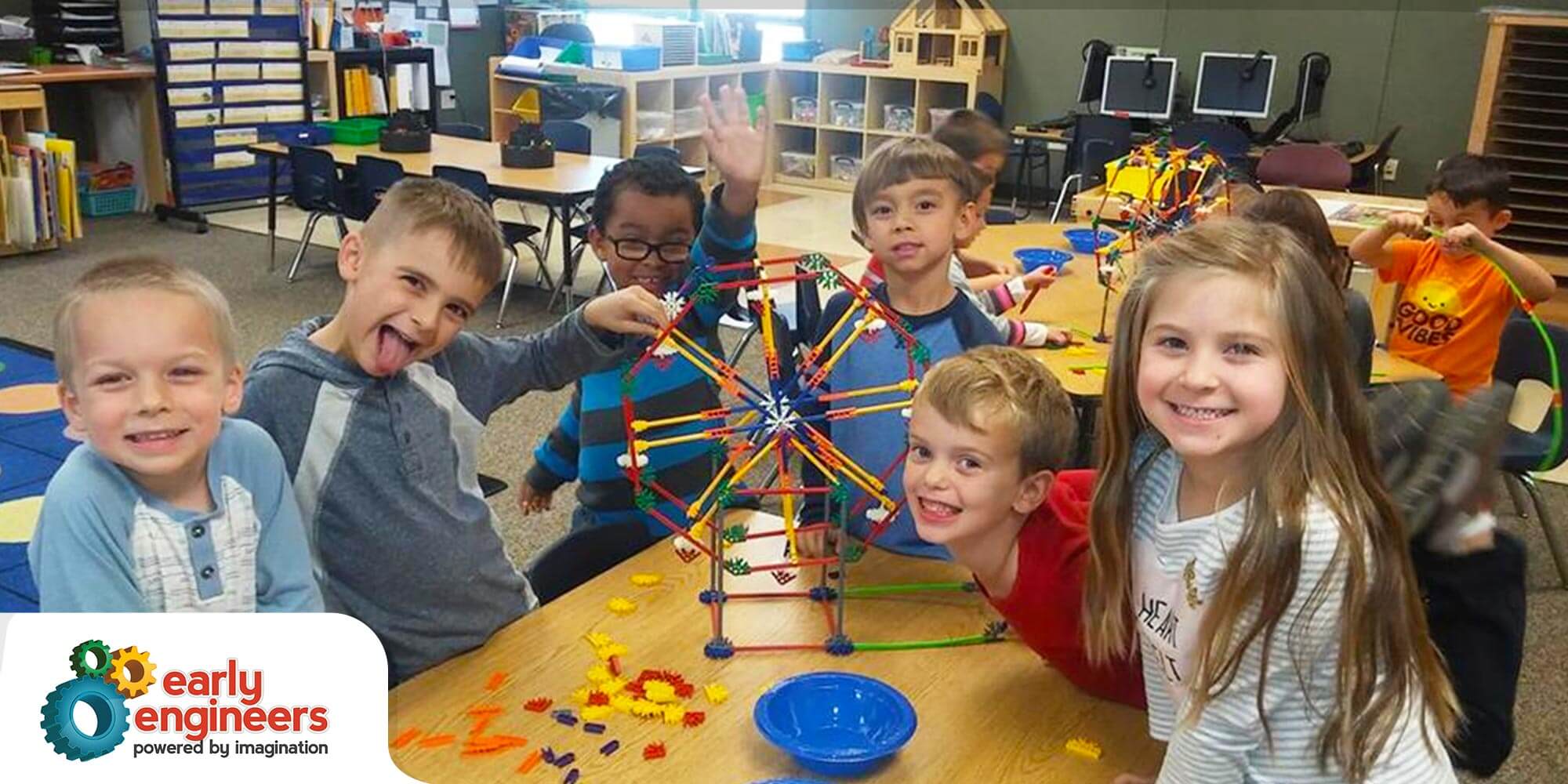 Welcome back from Thanksgiving break! We decided to turn things up by building K'NEX Ferris Wheels. This civil engineering project turned out to be a lot of fun.
We dug deeper into this project by learning about George Ferris, the civil engineer who build the first Ferris wheel at the World's Columbian Exposition in Chicago, Illinois in 1893. Our projects lead into discussions on civil engineering and axles.
This project included:
Learning about the history of the Ferris wheel
Discussing what a civil engineer is, and how axles are used in our projects
Building our very own Ferris wheels with a gear to allow movement
Family Activity:
Want to ride a Ferris wheel while overlooking holiday light?
Cal Expo's Winter Wonderland is open and has a Century Wheel! As a special thank you, use promocode: DREAM2016 to receive discounted tickets online! We appreciate you and value the opportunity to teach your children.

1600 Exposition Blvd, Sacramento, CA 95815. Open select days and hours from 11/21/16–1/8/17.

Must be 46" tall to ride, no single riders. 5 tickets to ride. See Global Winter Wonderland's website for more details.
Thank you for building with us!
From the Early Engineers Team to you – Keep Dreaming!
1820 Tribute Road, Suite F, Sacramento, CA 95815
916-419-7644
[email protected]

Picture Disclaimer: Any photos shown in this blog post are from recent classes in the greater Sacramento area. Photo locations will vary each week.
Join the club!
Join our VIP (Very Important Parent) Club! Be the first to find out about upcoming classes, specials, and discounts.