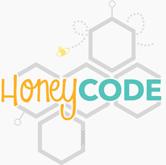 Thursdays 3:10-4:20pm
Room: Library
Age Requirements
Open to grades 3-6
Afterschool
Coding Classes
Join us for Codable Ninja Warrior! We'll learn to code an 8-level obstacle course game on a laptop! We'll put all our ninja warrior skills to the test once our game is created, to jump, kick, and run our way through our digital game levels. As an extra challenge, students will also create a paper game board that mirrors their on-screen obstacle course. Then, they'll be able to create codable pathways for an Ozobot robot to race them in the physical world! Who will win, man or machine? Join us to find out! As always, all supplies are provided, including a laptop.
Proudly Celebrating 10 Years of Excellence
Firmly committed to STEAM-enriched education - long before it was cool!