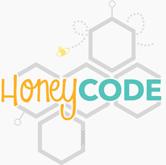 Thursdays 3:10-4:20pm
Room: TBD
Age Requirements
Open to grades 3-6
Afterschool
Coding Classes
This school year, HoneyCode will be offering three distinct and different courses. Fall's course will be CritterBots. First, students will build a project from LEGO WeDO 2.0 and attach a Bluetooth motor. Then, using block coding, they'll program their LEGO project to move, tilt, wobble, and shake! The next week, they'll come back to their build, but level up to Scratch, where they'll simultaneously be coding their physical project AND an animation on their laptop. Throughout the course, they'll code 5 builds and corresponding Scratch projects and at the end, they'll take home a USB with their Scratch projects, that can be continued at home (if you want to!) This course will be the ultimate blend of robotics and coding. Be sure to join us for the whole year, because Pirate Programming and Codable Ninja Warrior sessions are sure to be a blast too!
Proudly Celebrating 10 Years of Excellence
Firmly committed to STEAM-enriched education - long before it was cool!