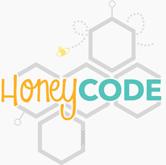 Thursdays 3:10-4:20pm
Room: Library
Age Requirements
Open to grades 3-6
Afterschool
Coding Classes
Ahoy Matey! Join us for a brand-new session of computer coding fun! We've got so much to teach your bright buccaneer! This new pirate-themed curriculum was developed for our platform of choice: Scratch; a program developed at MIT. Using Scratch, we'll learn how to create lists and randomize variables, resulting in a pirate flag that changes its colors and emblem at the touch of a button! We'll also create mini-games, for example, where we'I I send a pirate running through the frame to collect treasure. We'll even make a controller and program it to "talk" with our computer. If you've joined us for HoneyCode in the past, you'll love this newest installment! Be sure to register soon, because it's anchors away for this very special session of HoneyCode!
Proudly Celebrating 10 Years of Excellence
Firmly committed to STEAM-enriched education - long before it was cool!